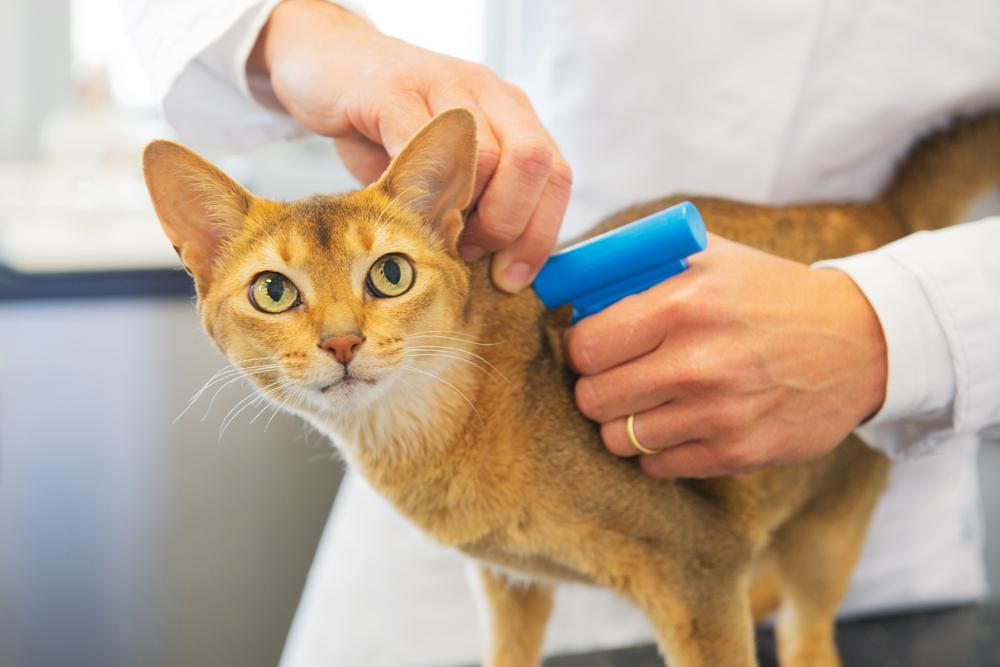 Why You Should Microchip Your Pets with our Marana, AZ Veterinarians
Microchipping dogs or cats can help get them back home if they wander away or get lost. Dr. Beth Neuman at Dove Mountain Veterinary in Marana, AZ encourages all pet owners in the region to get their pets microchipped.
What Is Microchipping?
A microchip is a tiny device that is roughly the size of a grain of rice. The chip is inserted under the skin between your pet's shoulder blades and necks and can be implanted on most mammals, including dogs, carts, and ferrets. Implanting takes only a few seconds. Any pain is minimal, similar to getting a routine vaccination.
The chip has no moving parts. It will not need to be charged or replaced and will last your pet's lifetime. Microchipping your pet will not track your pet's movements, like a GPS device. The chip uses RFID (radio-frequency identification) that provides a unique identifier for your pet.
The Important Of Microchipping Your Pet
Nearly a third of all pets will get lost during their lifetime. By microchipping your pet and registering the permanent ID number with a national registry, lost pets can be matched to their owner's data when they are found. Animal shelters and veterinarians will be able to scan the microchip and access the database registry to reconnect you with your loved one.
Even With A Microchip, Your Pet Should Have A Tag
Most pets that are lost are found before they wind up in a shelter. By making sure your dog or cat has a tag containing your contact information, you increase the odds they'll be returned to you without having to be turned into a shelter.
Getting Microchipped At Dove Mountain Veterinary
Get in touch with Dr. Beth Neuman, your Marana veterinarian, to book an appointment today to get your pet microchipped. Our Address is 12110 N Dove Mountain Blvd, Marana, AZ 85658, and you can give us a call at (520) 448-9690.